Greenwich Hill - Trash Reminders 2019
4/18/2019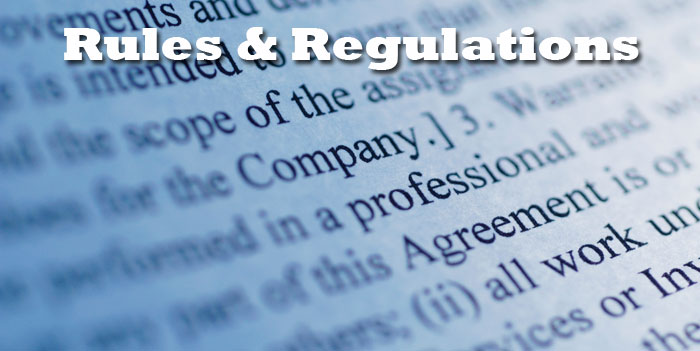 Greenwich Hill Trash Rules & Regulations!
No Dumping - please call Trash Company
Dear Greenwich Hill Residents,

In the last few weeks there has been several items placed in the common area that are not allowed per the Association Rules & Regulations.

Any large or bulk item is the responsibility of the homeowner to dispose of - that would include appliances, fitness equipment, or furniture.

Please call Webb Brothers Trash at 703-221-5565 to arrange for pick up at your expense.

The trash company will not take certain items such as construction trash (boards, decks, bricks drywall or other such material) - those must be taken to the Prince William County Landfill by the resident or homeowner and should NOT be left in the common area for pick-up. Any resident caught dumping these items in the common areas will be reported to the County and possibly fined.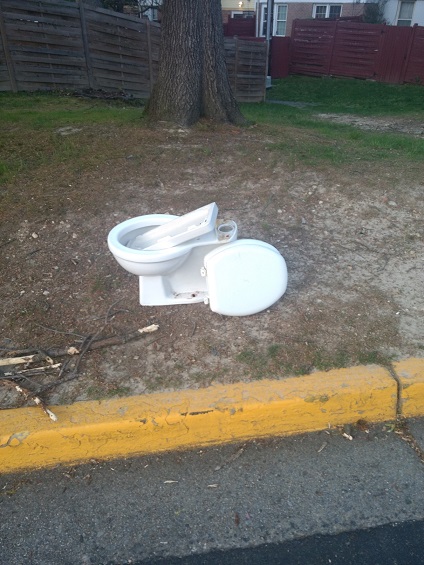 Last night someone placed this bathroom fixture in the common area -

this is not allowed

. When these items have to be picked up by the trash company they are charged to the Association - which may later result in increased assessments for all homeowners.

In addition - all household trash should be bagged and placed in a lidded container. Trash days are Tuesdays and Fridays and recycling goes out on Tuesday. You may roll out your containers the evening before or on the morning of trash pick-up. Once trash has been picked up, you must store your container **out of sight** until the next trash day.

Thank you for your attention to the message. When all residents pitch in, the Community is a safer and nicer place to live.

This is a Publication of GHHA