Greenwich Hill 2019 Neighborhood Watch
5/8/2019


Greenwich Hill Neighborhood Watch
We need your help!
I want to thank those of you who
showed interest in The Greenwich Hill Neighborhood Watch at our annual meeting
last week. To avoid making an error on your e-mail address, please e-mail me at
valmac246@hotmail.com, and please include your address
as well. Also, I wanted to invite others that did not attend the meeting,
and have an interest in Neighborhood Watch to contact me by e-mail.
The Neighborhood Watch It is a
free service sponsored by the Prince William County Police Department and
operated by members of the individual Neighborhood Watch. As Neighborhood Watch
Volunteer, you will be providing a safer environment for you and your family.
You will have a greater sense of security, responsibility, personal control,
and pride in your neighborhood.
It is highly suggested that you
take Neighborhood Watch Training given by the Prince William Police Department.
It is designed to reduce crime and enhanced the quality of life for your family
and your neighborhood:
The
expectation is that you report unusual or suspicious persons, vehicles or
activities to the police, and alert other members.
Make your
home as burglar resistant as possible.



Introduce
other residents to the value of having a Neighborhood Watch in the
community.
When I have a confirmed date, for the next Neighborhood Watch
training, I will notify you. The training is focused on security, and your
personal safety. It is a positive way of getting to know each other and
becoming familiar with your neighbor so that you will know when something is
suspicious or out of the ordinary.
Once again, thank you, please e-mail me at valmac246@hotmail.com with your address. Please feel free to share any safety
concerns and any security issues.
Valerie McDonald, Watch
Coordinator
13232 Putnam Circle

This is a Publication of GHHA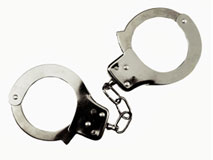 Click here for more information